Bicycle Accidents at Crosswalks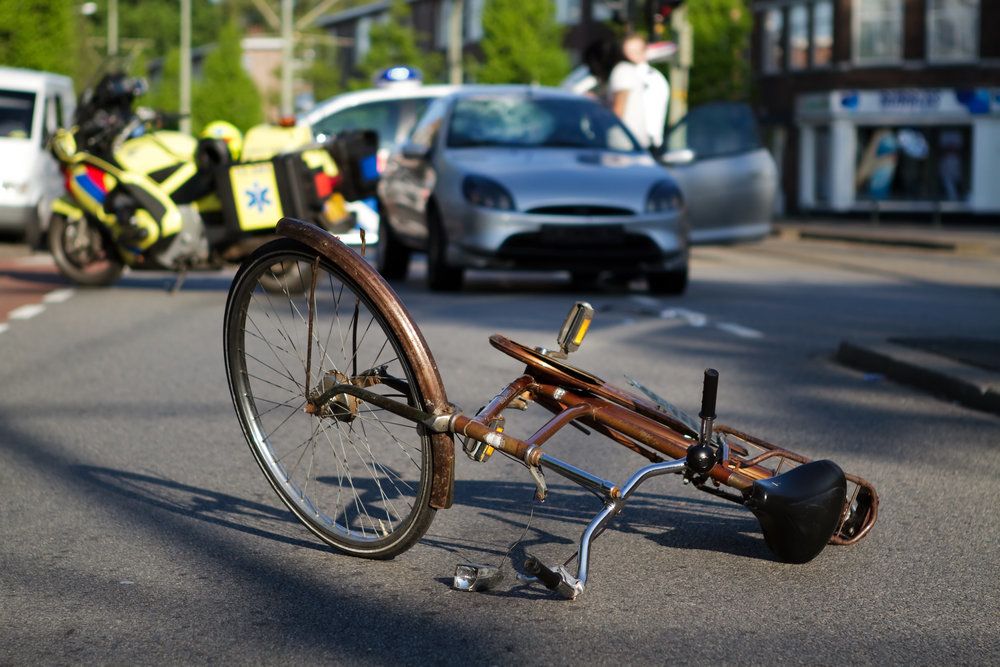 When a car or other vehicle strikes a bicyclist, the resulting injuries can be severe and life changing. Bicycle accident attorney Lynn C. Harris helps bicyclists recover compensation for their injuries and other damages.
When bicyclists enter a crosswalk, they may be struck by a vehicle and suffer serious injuries. Those who are injured in bicycle accidents at crosswalks in Salt Lake City, UT, Provo, UT, and surrounding areas are encouraged to schedule a consultation with attorney Lynn C. Harris to learn more about recovering financial compensation for their injuries.
Is It Legal for Bicyclists to Ride Through Crosswalks?
Bicycle accidents can happen at crosswalks when drivers turn without stopping based on the assumption that a bicyclist wouldn't be passing through a crosswalk. As a result, the driver may try to claim that the crosswalk is only for pedestrians and place blame on the bicyclist.
With that in mind, it's important for bicyclists to know that according to the Utah Department of Public Safety, bicyclists may ride on sidewalks, unless prohibited by a local ordinance or traffic control device. Because crosswalks are considered an extension of sidewalks, it is legal in most parts of Utah for bicyclists to ride through crosswalks.
How Do Bicycle Accidents Happen at Crosswalks?
Although bicyclists are legally allowed to ride through crosswalks in most of Utah, accidents can and do happen. There are many ways a bicycle accident can happen at a crosswalk. The following are some of the most common ways.
Turning Left or Right
Accidents can happen at crosswalks when a vehicle makes a right or left turn as a bicyclist is riding through the crosswalk.
A driver may fail to see a bicyclist as they're turning right and end up striking the cyclist. Some drivers may fail to yield when turning left on a green and hit a bicyclist who had the right of way to cross through the intersection.
Drivers may not see or notice a bicyclist due to distracted driving or an overall failure to check the crosswalk before driving through it.
Ignoring the Right of Way
Motorists may fail to observe the right of way and drive through a crosswalk when it's not their turn. Drivers who are impatient, in a hurry, or late for work or an appointment may ignore the right of way in an effort to save time.
This can have serious consequences when the right of way belongs to a bicyclist because they are more exposed than people in cars and far more vulnerable to serious injuries if struck by a vehicle.
Ignoring Stop Lights and Signs
Drivers who run red lights or drive through stop signs may end up hitting a bicyclist riding through a crosswalk.
Drivers ignore stop lights and stop signs for many reasons. Sometimes it's due to speeding, driver distraction, driving under the influence, or overall negligence.
Seeking Compensation for Injuries
Bicyclists who have been injured in a crosswalk accident caused by someone driving a car or truck may be entitled to compensation for their injuries, property damage, and other damages, like pain and suffering.
A bicycle attorney can help injured cyclists recover the maximum compensation for their injuries and other damages through a personal injury lawsuit.
Contact Attorney Lynn C. Harris
If you have been injured in a bicycle accident and would like to discuss what options you have for recovering compensation for your injuries, please call our Salt Lake City office at (801) 375-9801 to schedule a consultation.
Related to This