Car Accidents Involving Fire Trucks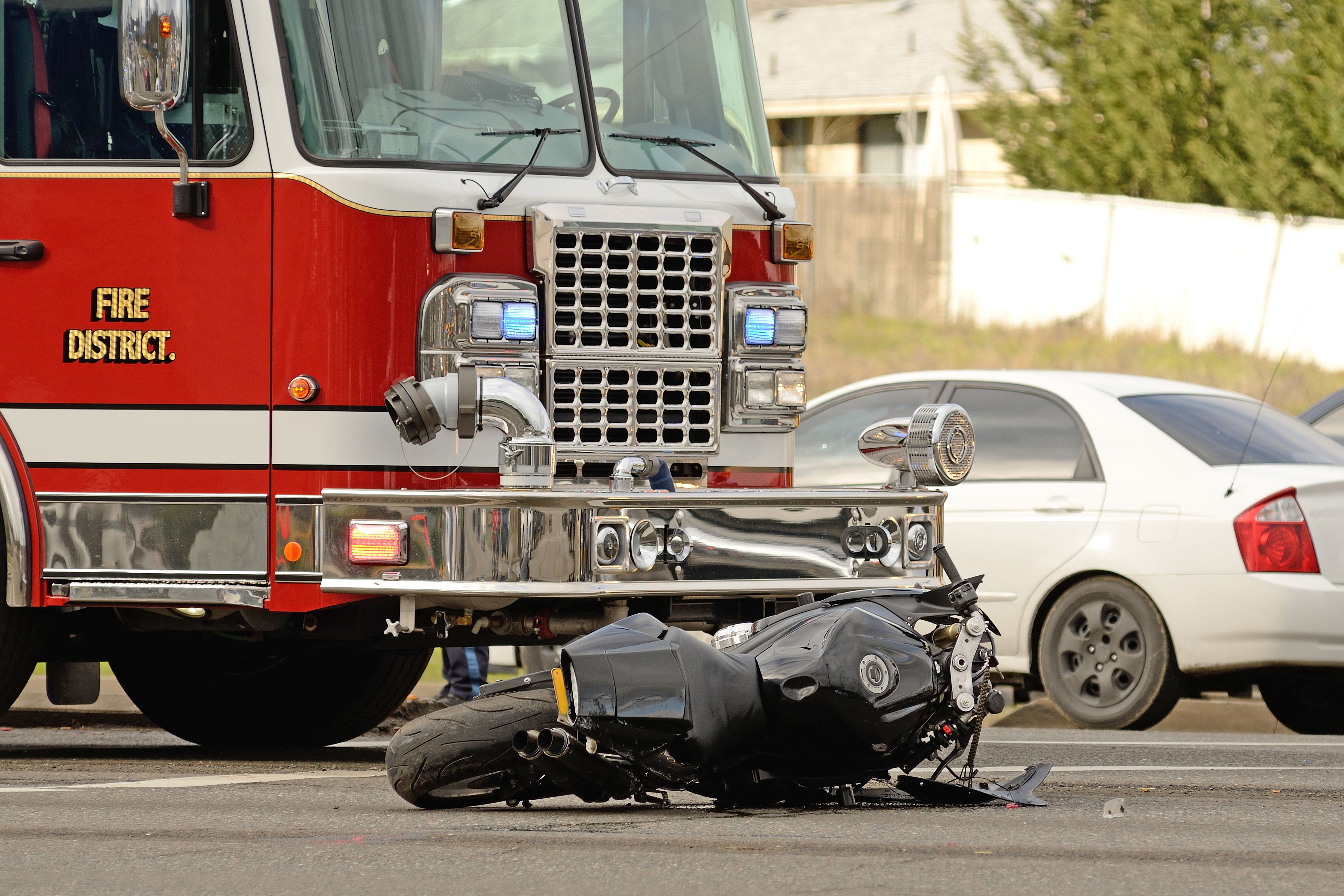 All car accidents have the potential to cause serious personal injuries and extensive property damage. That risk increases significantly when a crash involves two vehicles that are disproportionate in size, as is often the case when a fire truck is involved.
Fire trucks are larger and heavier than passenger vehicles, so in an accident, they create an impact that can be catastrophic. After being injured in a car accident involving a fire truck, many victims are unsure of how to proceed. Car accident lawyer Lynn C. Harris is happy to assist individuals in the Salt Lake City, and Provo, UT, area explore their right to financial compensation, and consider their legal options, following a fire truck collision.
Causes of Fire Truck Accidents
Fire trucks are emergency vehicles, which means when they are on the road, they are often responding to a critical situation. If a fire truck is traveling to a fire, the scene of an accident, or a medical emergency, they are likely to be traveling at high speeds. They also may be ignoring posted traffic signs and lights. Since speeding and a failure to obey traffic signals are two common causes of car accidents, it is easy to see how a fire truck could be involved in a collision.
Besides potentially dangerous driving practices, there are other factors that may cause a fire truck accident, including:
Driver inexperience or lack of training (firefighters must be properly trained to drive a fire truck)
Driving while fatigued (firefighters frequently work long hours)
Vehicle malfunction, or improper vehicle maintenance
Failure of other vehicles to yield the right of way to fire trucks running lights and sirens
Fire Truck Accident Damages
The impact of an accident is primarily determined by two factors: the weight of involved vehicles, and the speed they were traveling at the time of the collision. The average fire truck weighs around 50,000 pounds, whereas the average car weighs around 3,000. Looking at that fact alone, it is clear to see that a passenger vehicle will receive the brunt of the damage in an accident involving a fire truck, especially if the fire truck was traveling at high speeds when the accident occurred.
Given the impact that a fire truck can create in an accident, it is not surprising that these types of collisions tend to cause catastrophic injuries, which may include:
Broken bones
Soft tissue damage
Organ damage
Traumatic brain injury
Head, neck, or back injury
Traumatic spinal cord injury
These types of injuries lead to additional damages as well, which include physical and emotional pain and suffering, and financial losses associated with medical expenses, lost wages, and/or a loss of wage earning potential.
What To Do After An Accident
Accidents involving fire trucks are more complex than those involving passenger vehicles, but drivers should take the same steps following the crash. After prioritizing medical care, drivers should:
Exchange information (driver's license, insurance, phone number, etc.) with involved drivers
Collect contact information from witnesses
Take photos of involved vehicles and the accident scene
Report the accident to police
Contact an attorney
If a fire truck is responsible for a collision, the city or state that owns the fire truck is likely to be liable for damages. Unfortunately, the government cannot always be sued the way that a citizen can be, which is why it is so important to work with an attorney, such as Lynn C. Harris, who has experience with these types of accidents. Mr. Harris can help clients explore their legal options and determine the best way to maximize damages for accident losses.
Contact Us To Discuss Your Case
If you have been injured in a car accident, attorney Lynn C. Harris can help you hold liable parties accountable so that you collect the maximum financial compensation you are due. To discuss the details of your accident, send us a message online or call our Salt Lake City law firm at (801) 375-9801.
Related to This