Personal Injury Cases Involving Loss of Limbs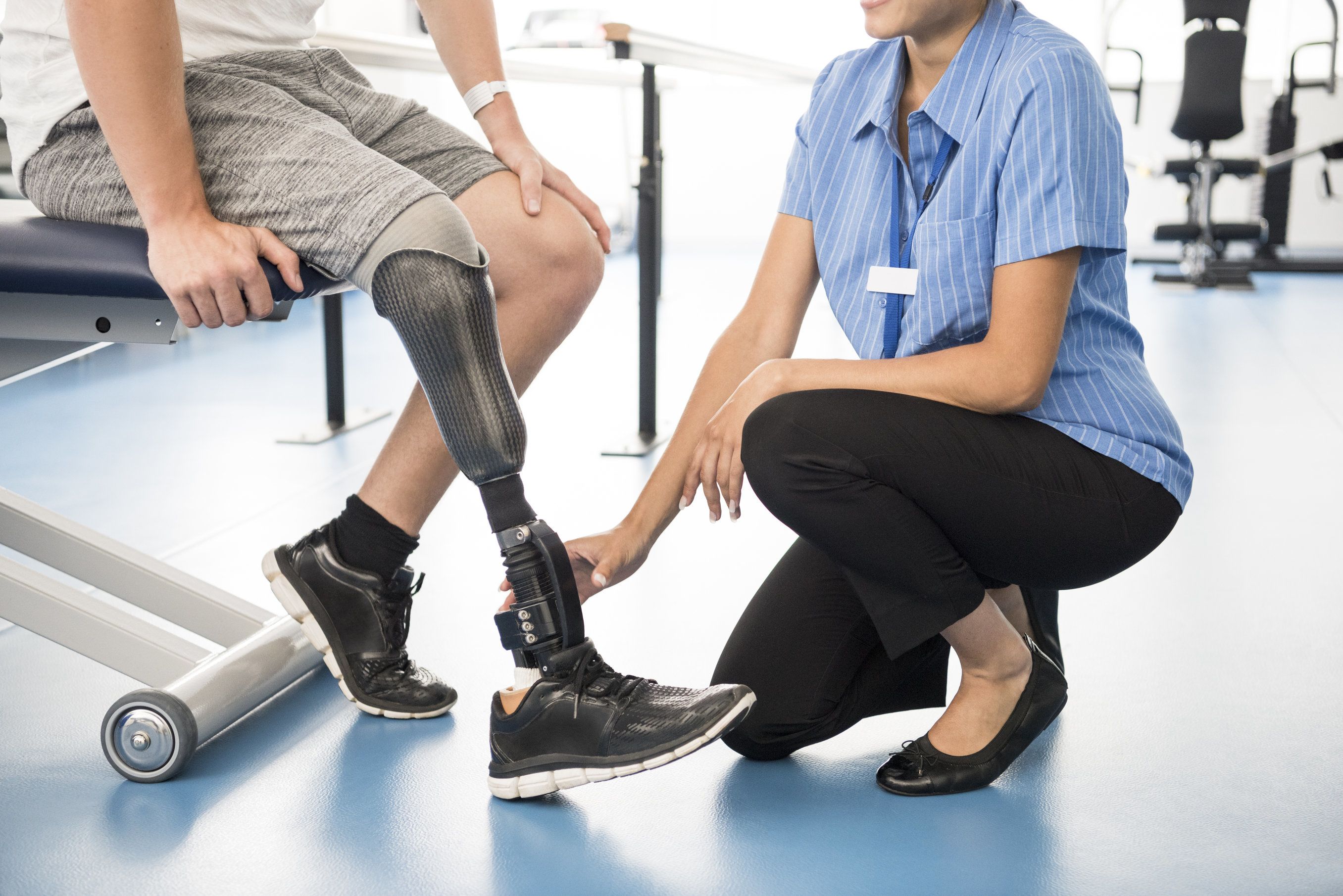 Amputation refers to the loss of a limb or even a portion of a body part. The loss of a limb or body part may be partial or total. Whatever the case may be, the amputation of that body part means that the injury victim will no longer have full use of that body part, which affects various aspects of that person's life.
Salt Lake City, UT attorney Lynn C. Harris understands the long-term repercussions of a catastrophic personal injury case that involves the loss of a limb. Let's take a moment to consider your legal rights and options in these matters.
Possible Reasons for the Loss of a Limb
People may lose limbs in a variety of injury situations. Some potential examples of this may include:
Auto accidents
Serious falls
Workplace injuries
Construction accidents
Malfunctioning tools or equipment
Surgical errors
Animal attacks
Physical assaults
Medical Treatment and Use of Prothesis
If you lose a limb or part of a limb, surgery will be necessary to stop the bleeding and address injuries to the bones and soft tissue. As you recover, physical therapy can help you adjust and adapt to the missing limb. Sometimes a prosthetic limb can be created to help with mobility and basic tasks that the lost limb would have accomplished. Despite the sophistication of many modern prostheses, the artificial limb will not be able to accomplish the same tasks as the limb that was lost.
Keep in mind that if the lost limb or appendage can be reattached, that does not guarantee that the injury victim will return to the full use of the limb. Reattachment procedures are complicated, and even successful procedures could mean limited strength, motion, and function of the limb.
Effects on Your Life and Livelihood
If you lose an arm or a leg, your life may be substantially different. This is especially true if you lose your dominant arm or hand. You may not be able to get around as easily as you once did. Writing by hand or on a keyboard may be difficult. The loss of a limb may severely impact your career and future employment prospects.
It takes a fair amount of adjustment to adapt to the loss of a limb or the reduced use of a limb. Even with physical therapy, the challenges may be long lasting.
Legal Damages After the Loss of a Limb
When seeking legal damages in a catastrophic injury case, you can seek both compensatory and punitive damages. Compensatory damages will cover the material losses associated with the injury, which includes medical bills, physical therapy costs, lost wages, lost future earnings, and emotional pain and suffering. Punitive damages will punish the party responsible for the loss of your limb.
During a legal consultation, we can discuss the nature of your case and how best to proceed with an injury claim. Our team will be here to offer support and insight.
Speak with a Personal Injury Lawyer
For more information about your legal rights and options following the loss of a limb and other kinds of catastrophic accidents, be sure to contact an experienced personal injury lawyer. Attorney Lynn C. Harris is here to help. You can reach his office in Salt Lake City by phone at (801) 521-3200, and his office in Provo at (801) 609-5776.
Related to This