Securing Compensation for Broken or Fractured Bones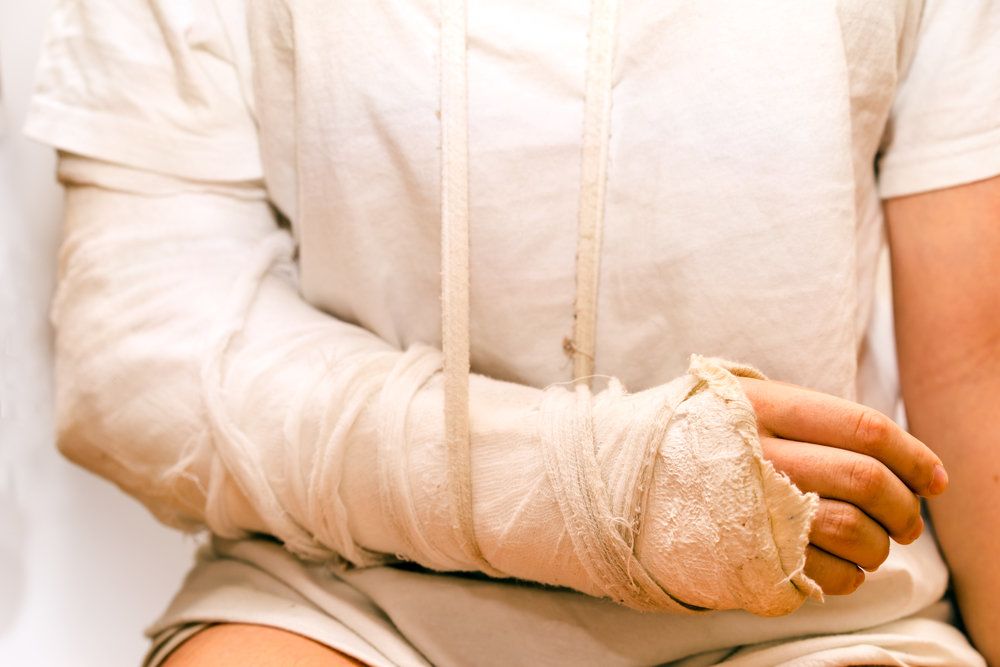 When compared with more severe injuries, like brain or spinal cord injuries, broken bones seem less serious. However, broken bones are painful and can require surgery and extensive physical therapy to restore mobility. Additionally, they can keep the injured party out of work for an extended period of time. If your injury resulted from another party's negligence, you may have a personal injury claim. Attorney Lynn C. Harris has extensive experience representing clients' personal injury and broken or fractured bones claims in the Salt Lake City, UT area.
How Broken and Fractured Bones Occur
Broken or fractured bones can occur under a variety of different circumstances. These types of injuries are common in motor vehicle accidents. They can also occur in slip and fall or workplace accidents. You can also suffer a broken or fractured bone when using a defective product.
Broken bones and fractures can also occur when playing sports. Although this circumstance may not seem to qualify as a personal injury claim, there are some instances where it can. If another player intentionally used excessive force that resulted in a broken bone, he or she could be at fault. Additionally, negligent coaching can lead to overuse injuries, which can lead to a broken bone.
Types of Fractures
There are different types of fractures, ranging in severity and complexity. The type of fracture you sustain can dictate how well and quickly you will heal. Types of fractures include:
Transverse fractures occur across the bone
Oblique fractures occur at an angle
Spiral fractures extend vertically down the bone
Comminuted fractures involve multiple fractures along the bone
Compound, or open, fractures involve the bone breaking the skin
Securing Compensation for Broken or Fractured Bones
Generally speaking, it is easier to prove the extent of injuries when filing a personal injury claim for a broken bone or fracture. When a bone breaks, doctors order x-rays to determine the exact location and extent of the fracture. This provides clear evidence for the other party's insurance company.
Estimating the total costs for your medical care and your lost wages is also relatively simple. We can use your medical bills for any surgeries, medical equipment such as crutches or a wheelchair, and physical therapy to prove the actual costs of your injury. We can also look at pay stubs to estimate the potential wages you could lose if you are unable to work.
Determining your pain and suffering or loss of quality of life is more difficult. These are often subjective. A compound fracture is likely to cause more physical pain than other types of fractures and can be more traumatizing as well. Victims who previously led active lifestyles may feel the effects of a break more than someone who leads a more sedentary lifestyle. Being unable to participate in regular exercise activities or sports may significantly lower his or her quality of life.
Attorney Lynn Harris will take all these factors into account when pursuing compensation for your claim. With his expertise, he can secure the compensation you deserve for your medical expenses, lost wages, pain and suffering, and more.
Contact an Expert Personal Injury Attorney Today
Contact our law firm today to schedule a consultation with Lynn Harris.
Related to This