Truck Accidents as a Result of Improperly Loaded Cargo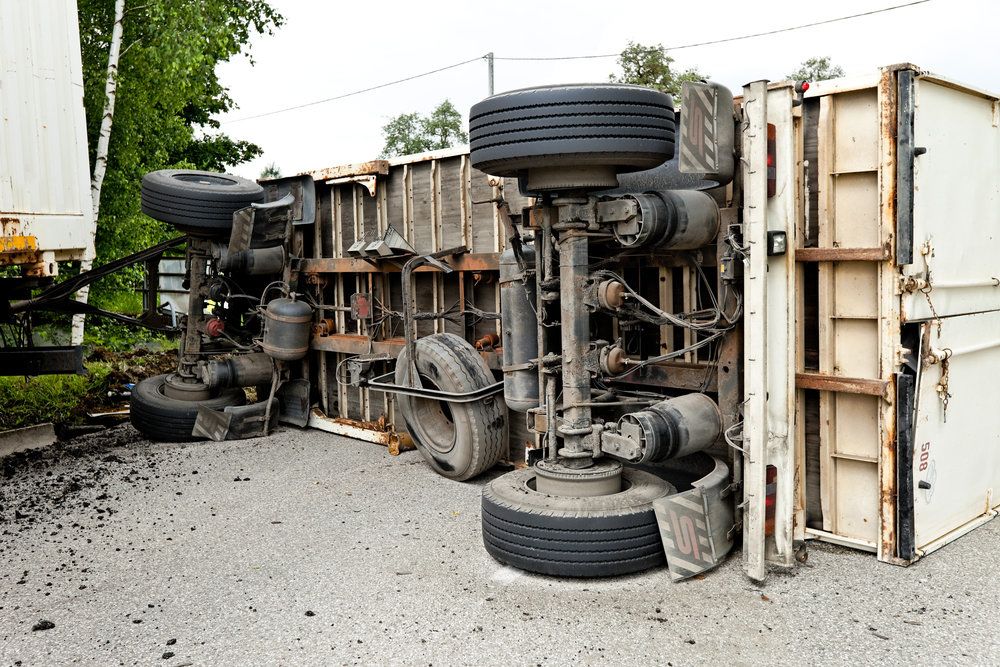 In many car accidents, serious damage to body and property occur. While all accidents carry a risk, truck accidents are particularly dangerous because of the heavy weight of the truck. There are many potential causes of these accidents, but truck accidents and improperly loaded cargo can occur on Salt Lake City area roads. If truck cargo is not properly loaded and distributed, it can throw off the balance of the vehicle and result in a truck accident. While the trucking company and involved insurance companies may push for a quick settlement, it is important for victims of a truck accident to consult an experienced truck accident attorney, such as Lynn Harris, to ensure that their legal rights are protected.
Dangers of Improperly Loaded Cargo
Getting truck cargo properly loaded is important to the safety of truck driving. Cargo needs to be loaded in a way that does not throw off the balance of the truck, disturb the truck's center of gravity, or come loose from the bed of the truck (potentially hitting another vehicle or becoming a road hazard). It is the responsibility of the truck driver to ensure that cargo is properly loaded, and, ultimately, the responsibility of the trucking company to ensure that they properly train their truck drivers on how to safely load truck cargo. Below are some ways in which improperly loaded cargo can increase the risk of a truck accident:
Weight of cargo is unevenly distributed
The weight is distributed in a way that creates a high center of gravity
There is insufficient cargo loaded or the cargo has been overloaded
Cargo is not properly braced, blocked, tied down, or covered
Truck Accident Damages
Truck accidents can be damaging for the vehicles involved, as well as the people who are involved in the accident. The risk of personal injury is high, and death is a possibility. Those who are fortunate enough to survive may find themselves facing high medical costs, as well as an inability to work and earn money to cover these costs. Determining fault in truck accidents is important because it holds the person or party responsible and compensation can be sought for damages that have been suffered. Attorney Lynn Harris can help victims of truck accidents seek financial compensation for the following damages:
Medical bills
Medical care expenses
Lost wages
Loss of wage earning potential
Pain and suffering
Expenses of property damage
Punitive damages
While each accident is unique, Mr. Harris will fight on behalf of clients to collect all applicable damages.
Contact Us
If you've been the victim of a truck accident, it is important to have knowledgeable and experienced representation on your side. Attorney Lynn C. Harris understands the potential dangers of improperly loaded cargo and other risks of truck driving. He works to get fair compensation for victims' damages and suffering. Contact us at your earliest convenience to learn how Lynn Harris can help you. We look forward to hearing from you.
Related to This